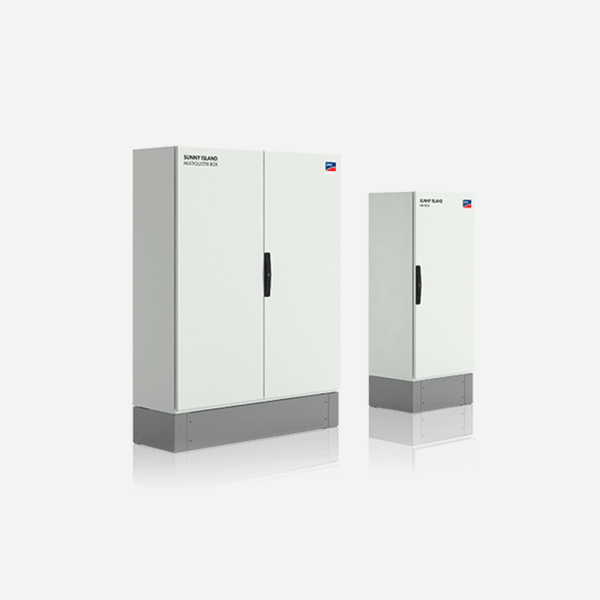 SMA Grid-Box 12.3-20
Grid-Box-12.3-20, Three-Phase Grid Box For On-Grid Systems With 138 Kw Connection To The Public Grid And Connection To The Mc-Box-12.3-20.
Description
Additional information
downloads
Description
Proven technology with new application areas for PV systems – the SMA Multicluster System 12 is now suitable for operation on the utility grid as well. In Germany, it complies with the applicable conditions for connection to the low-voltage grid of VDE-ARN 4105: With the battery inverters Sunny Island 6.0H or 8.0H and the NA-Box 12, commercial self-consumption and batterybackup systems of up to 100 kWp can be set up.On an international scale, the Grid-Connect-Box 12 can be used to form self-consumption and battery-backup systems with an output of up to 138 kWp.The new Multicluster-Box 12 is suitable for TN- and TT-grids thanks to the integrated grounding contactor. In areas with very unstable utility grids, a diesel generator can also be connected. For off-grid regions, the Multicluster-Box 12 allows powerful solar off-grid systems with up to 138 kWp to be set up – ideal for commercial enterprises and village power supplies in rural regions.