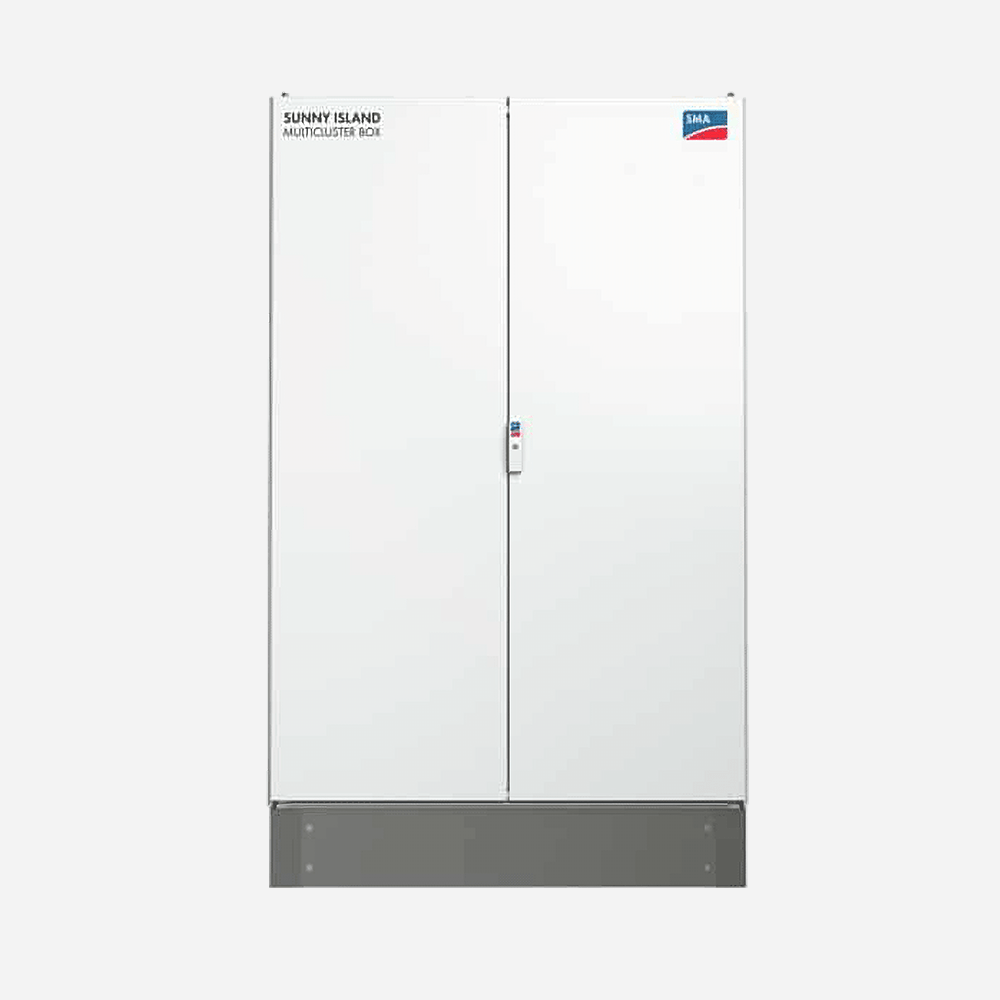 SMA Multicluster Box-12.3-20
26,057.00 د.إ
Multicluster Box Mc-Box-12.3-20, 3-Phase Multicluster Box For Up To 12 Sunny Island 6.0H/8.0H. Pv, Generator And Load Connection 138 Kw. For Off-Grid Systems: Mc-Box-12.3-20. For On-Grid Systems: Mc-Box-12.3-20 Plus Additionaly Grid-Box-12.3-20 Or Na-Box-12-3-20 Where The Vde-Ar-N 4105 (Germany) Is Required. Incl. Com Cable. 
Description
Additional information
downloads
Description
The power of the AC main distribution unit for Sunny Island systems has been increased by 20 %. This allows off-grid and hybrid systems in the power ranges of 20 to 300 kW to be implemented even more cost-effectively. The specific costs for the overall system are being reduced thanks to a maximum PV output of 360 kW and the flexible design capability of the Sunny Island 6.0H / 8.0H. Based on proven technology, 2 to 12 three-phase clusters, each consisting of 3 Sunny Island inverters, can be connected in parallel.