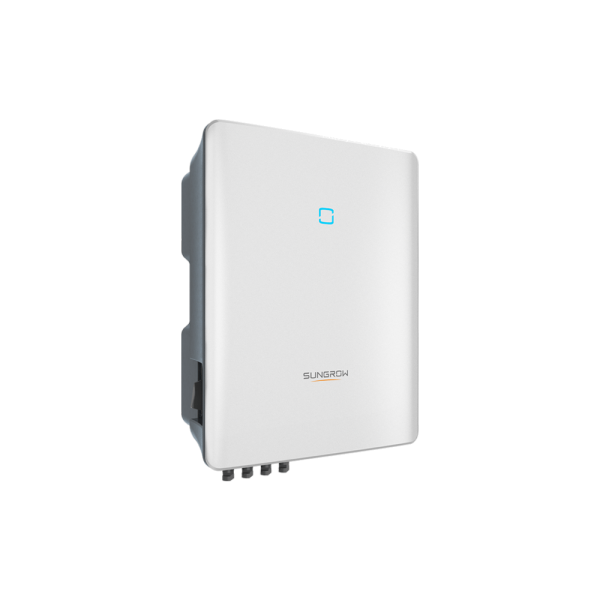 Sungrow SG12.0RT On-grid Inverter
4,788.00 د.إ
Sungrow SG12.0RT Multi-MPPT String Inverter for 1000 Vdc System
The Sungrow SG12.0RT is an on-grid solar inverter designed for residential and commercial solar power systems. With a power rating of 12 kilowatts (kW), it is suitable for medium to large-sized installations. The inverter offers high conversion efficiency and features multiple maximum power point trackers (MPPTs) to optimize power output from solar panels. It has a wide input voltage range and complies with grid connection standards, allowing for safe and reliable operation. It has a wide input voltage range, grid connectivity, and supports monitoring and communication functionalities for remote system performance monitoring. The inverter incorporates various protection features to ensure the safety of the system and connected equipment.
Description
Additional information
downloads
Description
Sungrow SG12.0RT Multi-MPPT String Inverter for 1000 Vdc System
Max. PV input Power:12kWp, Max. PV input voltage:1100 V, Min. PV input voltage / Startup input voltage:180 V, Nominal input voltage: 600 V, MPP voltage range: 160 V – 1000 V, No. of independent MPP inputs: 2, Max. number of PV strings per MPPT: 2 / 1, Max. PV input current: 37.5 A (25 A / 12.5 A), Max. current for input connector: 30A, Max. DC short-circuit current: 48 A (32 A / 16 A), Max. AC output power: 6000 W, Max. AC output current: 11.7 A, Nominal AC voltage: 3/N/PE, 220 Vac / 220/380 Vac / 230/400, 270 – 480 VAC voltage range: 180 Vac~276 Vac, Nominal grid frequency / Grid frequency range: 50 Hz / 45 – 55 Hz, 60 Hz / 55 – 65 Hz (this may vary with grid standards).
Additional information
| | |
| --- | --- |
| Weight | 18 kg |
| Dimensions | 19.5 × 37 × 48 cm |
| Power | 12 kW |
| Type | On-grid |
| Phase | 3 |
| Warranty | 10 years |