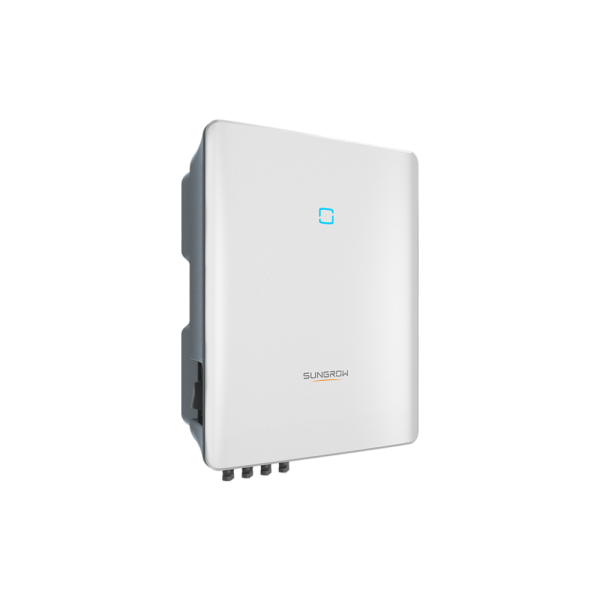 Sungrow SG8RT On-grid Inverter
4,444.00 د.إ
The Sungrow SG8RT On-grid Inverter is a high-performance inverter used to convert solar panel DC power into AC power for use within a home or business. It is designed with advanced MPPT algorithm to maximize energy efficiency and includes a compact and lightweight design for easy installation. The inverter is also equipped with a simple monitoring system that allows homeowners to track and manage their energy use.
Description
Additional information
downloads
Description
Sungrow SG8.0RT Multi-MPPT String Inverter for 1000 Vdc System
Max. PV input Power:12kWp, Max. PV input voltage:1100 V, Min. PV input voltage / Startup input voltage:180 V, Nominal input voltage: 600 V, MPP voltage range: 160 V – 1000 V, No. of independent MPP inputs: 2, Max. number of PV strings per MPPT: 2 / 1, Max. PV input current: 37.5 A (25 A / 12.5 A), Max. current for input connector: 30A, Max. DC short-circuit current: 48 A (32 A / 16 A), Max. AC output power: 6000 W, Max. AC output current: 11.7 A, Nominal AC voltage: 3/N/PE, 220 Vac / 220/380 Vac / 230/400, 270 – 480 VAC voltage range: 180 Vac~276 Vac, Nominal grid frequency / Grid frequency range: 50 Hz / 45 – 55 Hz, 60 Hz / 55 – 65 Hz (this may vary with grid standards).
Additional information
| | |
| --- | --- |
| Weight | 18 kg |
| Dimensions | 19.5 × 37 × 48 cm |
| Power | 8 kW |
| Type | On-grid |
| Phase | 3 |
| Warranty | 10 years |